The Big House may soon become a banquet center available to brides and grooms eager to exchange midfield vows on Michigan's fabled block "M."

Michigan athletic director Dave Brandon tells The Detroit News he plans to hire someone to market Michigan Stadium weddings and parties. He says fans and alums "would love to get married on the block "M" in Ann Arbor.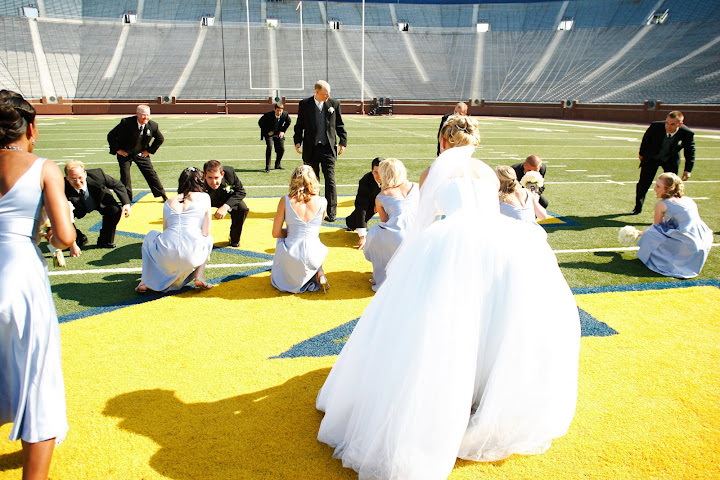 Brandon envisions wedding procession coming out of the Michigan tunnel and under the "M Go Blue" banner, with folding chairs set up on the field. He said suites could be used for receptions.

"This stadium is one of the assets we have. We have this beautiful structure that's being used predominantly seven days a year. If we can come up with occasional opportunities to host other events that will draw the attention of folks and will be interesting and fun and financially viable, we'd love to do it."
Brandon said that once renovations to Crisler Arena and Yost Arena are completed, those facilities also will contain "a lot of really cool, interesting spaces" that could potentially host events.
At TwoFoot Creative, we are very excited for these new Ann Arbor wedding venues! I cannot wait to plan our first Big House wedding!